Here's the latest news from Australian Rotary Health
Join the New Australian Rotary Health Supporters Facebook Group
You're invited to join our Australian Rotary Health Supporters Facebook group - a place where ARH supporters can share their ideas, events, feedback, and photos/videos.
Facts Booklet 2021 Available Now
The Australian Rotary Health 2021 Facts Booklet is available online now.

To request a hard copy, email admin@arh.org.au or call (02) 8837 1900.
Thank You to Our Supporters
Taree North Rotary Club are requesting sock donations for their world record attempt to build a washing line 10km long with more than 100,000 socks pegged to it.

This challenge will also be raising funds for Australian Rotary Health.
The Rotary Club of Devonport hosted its annual Kite Festival and Teddy Bear Drop earlier in February.

The club's community service director Tony Reid said records were broken, estimating more than $20,000 raised. These funds will go towards gastroparesis research through Australian Rotary Health.
The 2021 Shoalhaven Emergency Services Community Awards (SESCA) have been launched.

Funds raised from this program will go to Australian Rotary Health - a PhD Research Scholarship investigating Post Traumatic Stress Disorder (PTSD) in Emergency Services Personnel.
The Rotary Club of Largs Bay welcomed ARH Director David Jones and his wife Lyn Jones to their club meeting earlier this month. Following David and Lyn's presentation, the club made a donation to Australian Rotary Health research.

We thank them for their support.
Recently District 9810 ARH representative Glenn Tippett had the pleasure of presenting Val Henry from the Rotary Club of Boronia with a Ruby Companion for her very substantial support of Australian Rotary Health and its projects over many years.

Thank you for your ongoing support, Val!
One of our 'Lift the Lid Walk' purple entry arches were spotted recently at an Australian Day function in Mackay, showing some ARH pride!
Last Sunday the ARH arches were also spotted at the finish line of the Rotary 100 Baton Relay event at Sunset Beach in Mackay.
...
Need a new diary to get organised for the year ahead? Resilience Agenda have you covered!

Use the code ROTARY2020 for FREE SHIPPING.
Lights Out For Little Kids
A sleep program for parents of pre-schoolers may prevent mental health problems in their child occurring later in life, according to new Australian Rotary Health (ARH) funded research.
ARH Royce Abbey Postdoctoral Fellowship recipient Dr Katrina Prior is recruiting participants for her study 'Preventing the exacerbation of anxiety and alcohol use comorbidity through cognitive re-training.'

If you are aged between 18-25 years and use alcohol to cope with anxiety, you're invited to try their new FREE online brain training program.
Tips For How to Support Someone
Who May Be Suicidal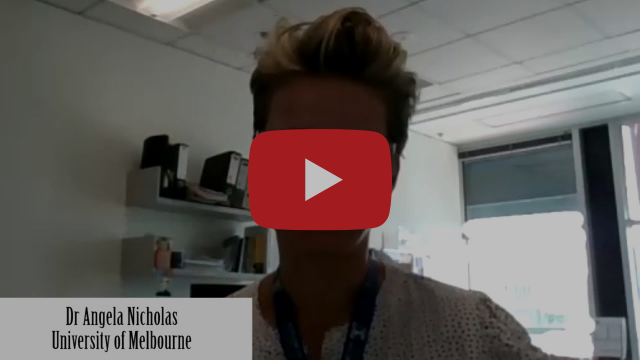 Dr Angela Nicholas provides tips for how to support someone who may be suicidal. Click the image to watch.
Research Findings Snapshots
From Our Podcast
Click the image to watch a small snapshot from episode 8 with Associate Professor Matthew Spittal, talking about his research on suicide attempt clusters.
To watch the full episode with A/Prof Spittal, click here.
Each of these faces have made the world a better place because of the work that they do for mental health research. What they all have in common is that they have each received funding for their research from Australian Rotary Health.

They tell their stories in our podcast The Research Behind Lift the Lid. Listen to episodes 1-29 on YouTube, Spotify, Apple Podcasts, and Google Podcasts.
To watch episode 29, click the image above.
On episode 29 of 'The Research Behind Lift the Lid' podcast, we discuss the research behind the #YouCanTalk social media suicide prevention campaign with Dr Angela Nicholas from the University of Melbourne.
Stay tuned for episode 30 with Dr Rachel Brownlow, coming soon.
In case you missed them, here are all the Podcast episodes
available on PodBean: